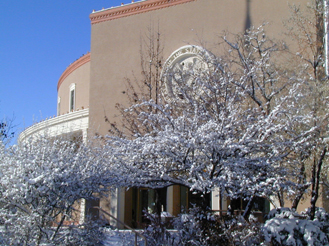 Action Page updated (1.17.2015)
The Legislative Action page has been updated League Position papers on the 2015 agenda and the latest tracking sheet of bills that League lobbyists will be following. This list is downloadable, and contains links to each of the bills on the Legislative website.
Other useful information on the Action page includes notes from the Dec 13 Lobbying Workshop presented by the Santa Fe League of Women Voters, links to help you contact your elected representatives, and MORE!
League Day at the Legislature
Feb 10, Tuesday, is League Day at the Legislature. From 10:30am to noon in Santa Fe, enjoy meeting with other League members and listening to presentations by
Following (and preceding, if you happen to be in Santa Fe early) the presentations, members are encouraged to visit with their elected representatives and attend legislative hearings in the Round House. The following day, Feb 11, Wednesday, the League will have a table in the Rotunda of the Round house. Everyone is invited to stop by to learn more about League! Encourage your friends to stop by.
Legislative Reception Monday night, Feb 9 from 5:30 - 7:30pm, the League will host a reception for legislators and members at Garrett's Desert Inn. There will be food, drink available, and a panel discussion on Education, chaired by League President Meredith Machin. The panel will include
Senator Mimi Stewart
Representative Dennis Roch
Don Moya, Albuquerque public Schools
Veronica Garcia, New Mexico Voices for Children
possibly Senator Bill Soules (Las Cruces, LESC)
Sign the New Mexico Pledge
Common Cause New Mexico and the Foundation for Open Government have launched a campaign to illustrate the broad public support for policies that will address the harmful impact of money in politics and increase transparency. These are both major priorities of the League of Women Voters and we urge you to sign the pledge at:
Take the Pledge!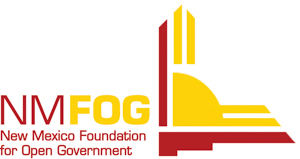 Call Congress!
The Congressional switchboard number is 1-866-727-4894. All you need to do is call toll free and ask for your Congressman or Senator.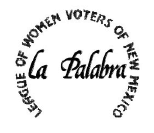 Latest La Palabra
The Winter 2015 issue of the League's quarterly newsletter, La Palabra, has been posted on the website. It's a big one: 20 pages, including discussions of League lobbying plans for the 2015 Sixty Day legislative session, status of education in New Mexico (very timely, because ed funding is a major function of the legislature), reports from the President and Local Leagues, preparations for League Day at the Legislature and 2015 state convention, recommendations from the Mental Health Services study (also very timely, in view of the legislative session), an update on PNM's proposed purchase of a coal mine, and more. Keep up to date by reading La Palabra!
For issues of La Palabra dating back to 2005, see the Newsletters page.
Coming soon - LWV New Mexico Convention
On May 16-17, 2015 (Sat-Sun), the state League will hold its biannual Convention, attended by representatives from New Mexico's four Leagues and the Members-at-Large throughout the state. The Convention will be held in Albuquerque this year, at the Crowne Plaza Hotel. Besides parliamentary sessions voting on changes to bylaws and positions, electing new members to the Board, deciding which new studies to conduct at the state level, and listening to reports from the League presidents and committee chairs, there will be excellent keynote speakers. Martha Burk, a syndicated columnist, blogger for the Huffington Post, author, and Money Editor for Ms. Magazine will be speaking at the Saturday night banquet. Consider attending! If you are not chosen as a representative for your League (be sure to ask! volunteers are always needed), you can still attend as an observer - or just attend the Saturday luncheon or evening banquet.
Mark your calendar! More details will be posted here as they become available.
About the League of Women Voters
The League of Women Voters, a nonpartisan political organization, encourages the informed and active participation of citizens in government, works to increase understanding of major public policy issues, and influences public policy through education and advocacy.
The League of Women Voters is strictly nonpartisan; it neither supports nor opposes candidates for office at any level of government. At the same time, the League is wholeheartedly political - working to influence policy through education and advocacy. It is the original grassroots citizen network, directed by the consensus of its members across the country.
Membership is open to all citizens of the United States, both women and men, who are 18 years or older. In New Mexico, there are four local leagues. All local members are automatically members of LWVNM as well as the national League of Women Voters of the United States (LWVUS). New Mexicans who do not live near any of the existing local leagues may join LWVNM as a member at large.
Find out more about us and check our calendar for upcoming events.