Index to Voters' Guide
Federal Offices

Statewide Offices


---
Local Leagues in New Mexico
State Constitutional Amendments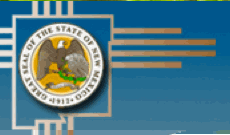 For adoption, a constitutional amendment requires ratification by a majority of those voting on the constitutional amendment. Proposed constitutional amendments become effective upon approval by the voters unless an effective date is provided within the text of the proposed amendment.
The following provides a statement of each proposed amendment with a brief analysis and a summary of arguments for and against the amendment. Summaries prepared by the League of Women Voters of New Mexico have been reviewed for accuracy by the Legislative Council Service.
The full text of each amendment with detailed "for and against" arguments prepared by Legislative Council Services staff can be read or downloaded in convenient PDF format or by visiting www.nmlegis.gov/lcs/legpub.aspx and locating it under "Legislative Publications". Alternatively, you may prefer to call the LCS at 1-505-986-4600.
Amendment 1 Amendment 2 Amendment 3 Amendment 4 Amendment 5

(To read the PDF files, you can download a free copy of Adobe Acrobat Reader:)