Citizen Redistricting Committee Meetings
The Citizen Redistricting Committee (CRC) will release their concept maps on September 16 and will start their second round of public meetings on September 28. For all the latest updates go to the Fair Districts for New Mexico website.
LWVNM Advocacy Statement on Redistricting (DOC format).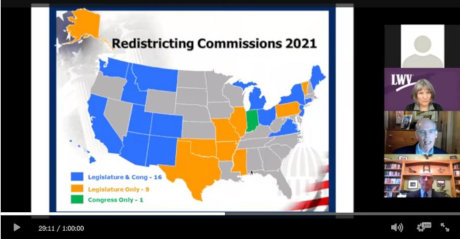 Video on Citizen Redistricting Committee
April 29, 2021:
In a webinar on redistricting, Justice Chavez gave a brief summary of the Citizen Redistricting Committee created by SB304. Peter Wattson discussed other states with similar redistricting models, and gave advice on what we can do to prepare even before the CRC starts.
Documents from the webinar:
Another excellent recent article on redistricting is Politico Magazine: Is Gerrymandering About to Become More Difficult?.

Join us!
LWVNM has four local Leagues:
If you live outside of these areas, you can join LWVNM as a Member at Large.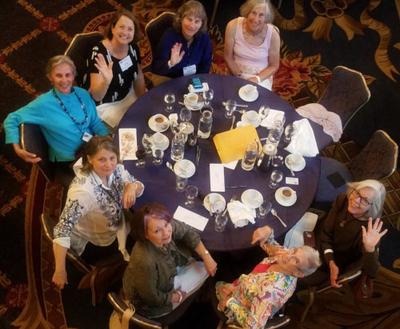 Current Activities
The League is leading the Fair Districts for New Mexico Project, promoting fair and transparent redistricting for New Mexico following the 2020 census. Please visit the Fair Districts web site for updates.
Our Action Committee continues to monitor the legislature and advocate for bills on issues we've studied.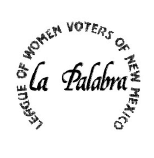 Latest La Palabra
The Summer 2021 La Palabra (PDF, 808 Kb) newsletter is out.
LWVUS Workshops; Writing a Bill; Action Committee Report; Tribal Law Study; Spent Nuclear Fuels Report; Local League News.
Keep up to date by reading La Palabra!
For issues of La Palabra dating back to 2005, see the Newsletters page.
How to Contact Your Legislator
Want to connect with your legislator? See our page on Contact Info for New Mexico Legislators.
Want to reach NM's Congressional delegation? The Congressional toll-free number is 1-866-727-4894. Just ask for your representative or senator. Please remember that you are speaking as an individual and not for the League.